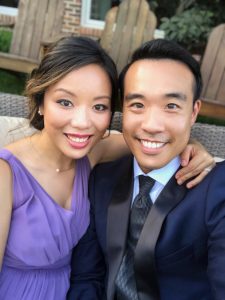 Jason & Shirley Cheung
We moved into a new construction home, and Nobuyo has helped us immensely by cleansing our home to rebalance the energy and giving great Feng Shui advice. Nobuyo was very understanding of our own style and taste of design and was good at consulting us to achieve the middle ground that works well - a balance between what we need for Feng Shui principles and how we envisioned our home design (given my husband is an architect). Our guests have given us incredibly positive feedback on the comfort and design of our house. In fact, our friends who love Feng Shui have complimented us for the great Feng Shui designs and principles throughout our house. We love our home and feel so comfortable, secure and harmonious, especially after having followed Nobuyo's advice. Thank you so much for your great advice, Nobuyo!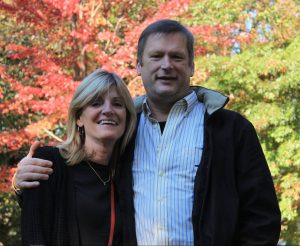 Mark & Sharon Irmiter
Nobuyo has been a great consultant for giving great balance from Feng Shui principles. Every guest we have had has given us positive feedback on the comfortable feel of our apartment in Arlington. Upon return from our travels, we feel as if we can breathe easy. Thanks, Nobuyo, for some simple advice that has gone a long way!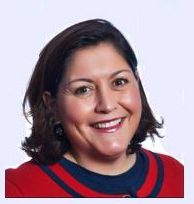 Kathy Kelly
I would highly recommend Nobuyo as a Feng Shui practitioner. We needed a change although financially we didn't have a lot of additional resources to invest in decorating. When we learn of Nobuyo's expertise in Feng Shui, I became intrigued. We were in the process of making some important family decisions that would impact our lives. Nobuyo educated me on how her professional Feng Shui analysis would be customized to our family and would affect us positively in many different areas including increasing our harmonious atmosphere as well as possibly improving our financial stance.
It was an excellent investment that has paid incredible returns. First, Nobuyo had us share our birthdates to find our Kua numbers which enabled her to consult us on energy flow and room colors. She then evaluated every room understanding the occupant and the purpose of the room. She pointed out certain Feng Shui elements needed and those present that could be combined to help create the balance and positive energy we desired.
One example Nobuyo's changes made on our family was a simple request to move my desk to a different spot in my office. It seemed like a minor change although she provided several good reasons for it. We made the changes and shortly after I was invited to interview with a competitor in more challenging and better-paying position. Another example was her recommendations for our daughters' rooms. From room color to the position of their desks and beds, we followed Nobuyo's direction with the hope that it would enhance their focus and confidence. Their next year in school was remarkably successful. Things just fell into place. It's was amazing how Nobuyo's insight and suggested changes impacted us in such a positive way.
What can I say, I genuinely appreciate your time and dedication to understanding my family and our home. Thank you, Nobuyo, for your Feng Shui services.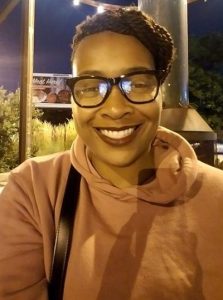 L'Oreal Jackson
My boyfriend, my kids, and I had combined our households and we were two months into the "honeymoon phase" better known as trying to adjust and become comfortable within the same space. This was my first Feng Shui experience and I honestly didn't know what to expect. Nobuyo was great with walking me through every step prior to the consultation and day of. She did a thorough walk-through of my home, sketched a floor plan for each level, and then the experience began. I was provided a report within a few days, I started the necessary suggestions/changes, and now my house is a home with a family that are no longer strangers. Thank you Nobuyo!