Meet Nobuyo Anne Katharine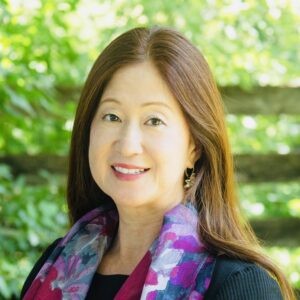 "As a pilot, I use compasses to fly. Compasses send me to Magnetic North, not True North. As a pilot, I also know of magnetic deviation – the effect our individual airplanes have on our compasses. I see aviation as a metaphor for life. What things affect my personal navigation? What factors affect my personal compass? What path should I take? Where am I headed?
Finding your True North is essential for accurate navigation. True North – your fixed point unique to you – helps you stay on track as you travel through life toward your goals, desires, and authentic self.
Follow your inner compass to your True North." – Nobuyo Anne Katharine
Nobuyo has been practicing Feng Shui since her early 20s. She studied at the International Feng Shui School and earned her Feng Shui Master Certificate. She is a Red Ribbon Professional Member of the International Feng Shui Guild. Recently, she pursued her passion for crystals and became a certified crystal healer. Nobuyo is a Hibiscus Moon Certified Crystal Practitioner and Love & Light School Certified Crystal Healer. Nobuyo is also a Certified Interior Color Expert. She studied color theory and application at Sensational Color and received her certificate.
"Since I was a young girl, I was always fascinated with the stars in the universe, as well as with the full spectrum of hues. I could spend a whole day just watching a field of colorful flowers or stay up all night staring at stars in the sky. I am also captivated by crystals – their color and energy. You may think these things are totally unrelated, but when I followed my inner compass, somehow I have put them together philosophically and found my True North."
Nobuyo brings her unique combination of love for color (visible), wisdom of Flying Star Feng Shui (invisible), and knowledge of crystals (visible and invisible); she helps her clients create a harmonious, beautiful, and sustainable environment in which to live and work.
"I enjoy meeting my clients and appreciate the opportunity to learn about their life's journey. It is my goal and desire to help my clients follow their inner compass to find their True North and discover their flourishing personality by balancing Chi or energy in their environment at their home or workplace."
Nobuyo was born and raised in Japan and moved to Maryland to pursue her graduate studies at the George Washington University. She has two Master's Degrees: Master of Science in Project Management and Master of Tourism Administration. Nobuyo is also a pilot and holds a FAA Private Pilot Certificate with Instrument Rating.